Community Appreciation BBQ + Open House
Saturday, May 11, 2019 at 12 PM – 4 PM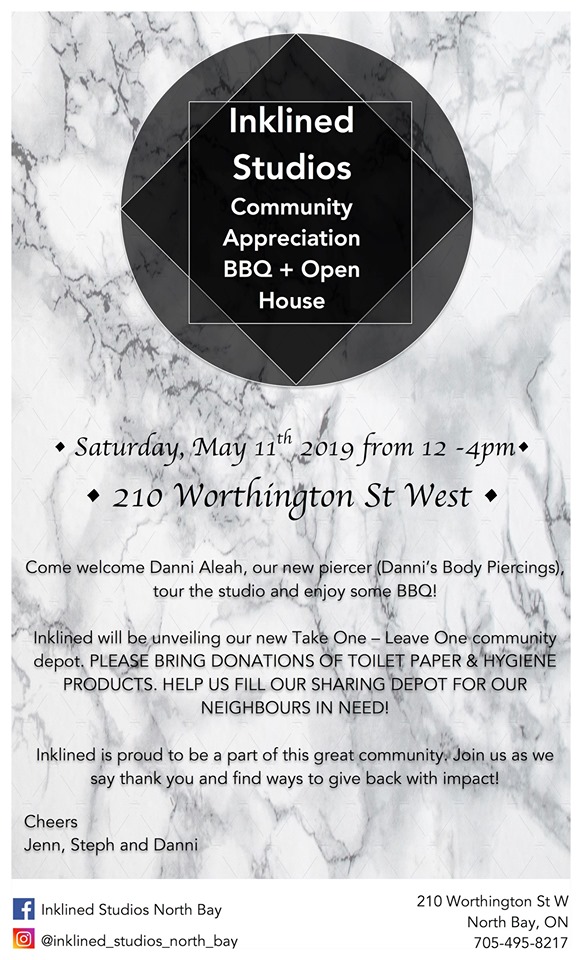 Inklined Studios North Bay
210 Worthington St. West, North Bay, Ontario P1B 3B4
Come welcome Danni Aleah, our new piercer (Danni's Body Piercings), tour the studio and enjoy some BBQ!
Inklined will be unveiling our new Take One – Leave One community depot. PLEASE BRING DONATIONS OF TOILET PAPER & HYGIENE PRODUCTS. HELP US FILL OUR SHARING DEPOT FOR OUR NEIGHBOURS IN NEED!
Inklined is proud to be a part of this great community. Join us as we say thank you and find ways to give back with impact!
Cheers
Jenn, Steph and Danni